Testimonials
I get the chance to work with some amazing people and spend time hearing the stories and passion they have for their dream cars. I'm thankful for the opportunity to capture and immortalise these machines for their owners, and nothing makes me happier than the feedback I get in return…
---
Incredible. Incredible. Incredible.
A true professional. One of the best in the business.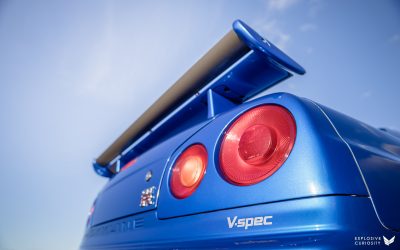 Absolutely blown away with the service and quality of the photoshoot. Always loved the work produced by Matt, ever since buying my GTR I have wanted to line up a photoshoot with Explosive Curiosity and when the time come it was everything I wanted and more !!! Highly recommend booking in a shoot. Straight away you can tell how passionate Matt is about photography and cars and extremely well organised! If possible I would have given a 6/5. Thanks once again for such amazing pictures you where able to capture.
One word, explosive. After meeting Matt you can definitely tell he is super passionate about what he does and he does it well! Even if you only have a basic idea of what you want, he'll run with it and give you a masterpiece. Easy going and professional – highly recommended if your going to look anywhere to capture your ride in a priceless photo.
Absolutely amazing. Can't be any happier with the pics EC had done for me. And to top it off, he's a great guy too. Thanks again Matt.
Always loved the photos Matt would post on Facebook so when it came to choosing a photographer for a car photoshoot, there was no doubt on who to chose.
The photos are stunning and Matt was professional throughout.
I highly recommend Explosive Curiosity for photos of your pride and joy.
Absolutely amazing!! One of the nicest guys and also one of the best photographers around!!
I have nothing but praise for this photographer. Matt put in 110% on this photo shoot. The multiple angles different scenes etc. This person is a must. Thank you Matt I'm very happy.
Wow, just wow! I have used Explosive Curiosity for promotional photography for my business, the service is fantastic and the work produced is amazing. Look no further!
Awesome photographer – has a real talent of capturing the moment.
5 stars had a great time doing the shoot with Matt with lots of laughs throughout the day, could not of asked for a better experience and the photos turned out better the I could of imagined.
Wow, I've got hundreds of pix of my car from various sources, but hands down what Matt manages to achieve is nothing short of amazing.
With the minimum of fuss and sometimes under less than ideal conditions, he produces the goods over and over again.
Already purchased a few prints and will work together again I'm sure of it.
This fella's art is 100% on point.
EC is the place to capture your piece of automotive history in a timeless shot! Incredibly professional to work with, could not highly recommend anyone else!
I've met a lot of automotive photographers in my time, but Matt would have to be one of the finest photographers out there. Nobody has captured my car as well as Matt could, and I would 11/10 recommend him if you're looking for a shoot of your own. Thanking you once again for the shoot of the TT man, you're absolutely sensational! 
Awesome pictures, highly recommend, great service knows his stuff and a great guy to deal with. Happy to have a chat.
I wouldn't recommend anyone else more highly than EC! Professional and easy to work with, his passion for cars shows in his photos. Amazing!
EC has done multiple shoots of my cars. He is professional and takes in suggestions from the owner about locations and possible angles. I have been shown some raw images straight off the camera. Always manages to capture some amazing shots rain, hail or shine. 10/10 would be in contact again.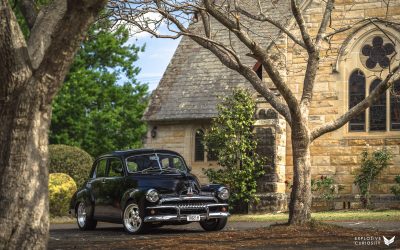 Matt at Explosive Curiosity has done shoots of both my show car and my exotic daily driver. A fantastic talent with an eye for the special elements that make a photo something special. I can recommend him very highly.
---
Explosive Curiosity | Automotive Photography by Matt Castle