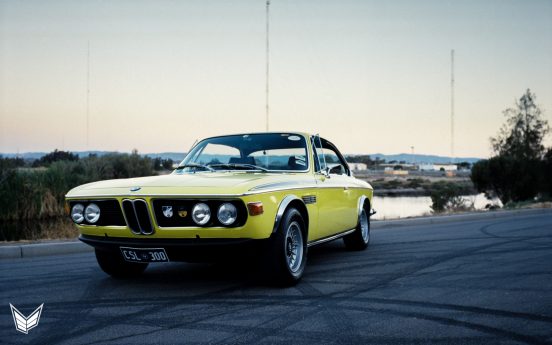 I've been shooting 35mm film a bit lately and it has been a refreshing change to my photography. It brings a whole new perspective to shooting cars, it can be a challenge, however I'm having a load of fun and loving the process and results.
A couple of weeks ago I was invited by my mate Josh to a photo shoot. I decided to take along my Leica, I thought it fitting to shoot a film-era classic German car on my German made film camera. This would be my first time shooting a single car on 35mm film.
This is Peter's 1974 E9 BMW 3.0 CS, in my opinion one of the most beautiful models to leave the BMW production line. This particular car has been in Peter's family since 1982 and is seen here as the result of a 10 year bare metal restoration. It's one of only a handful of Australian delivered E9's and one of only 215 right-hand drive E9's ever produced. Every detail of this car is executed perfectly, it's a work of art. Rare parts were sourced from around the world to complete the restoration, often challenging, but in the end worth the effort. Peter's car has been built as a tribute to the famous 3.0 CSL, sporting genuine Alpina wheels, 3.0 CSL decals, and painted in the CSL colour of Golf Yellow.
Stunning.
📷 Leica M7 + Voigtländer Nokton 35mm ƒ/1.2
🎞 Kodak Portra 400 Professional
Head over Castle Car Media to keep an eye out for the digital shots of this beauty…