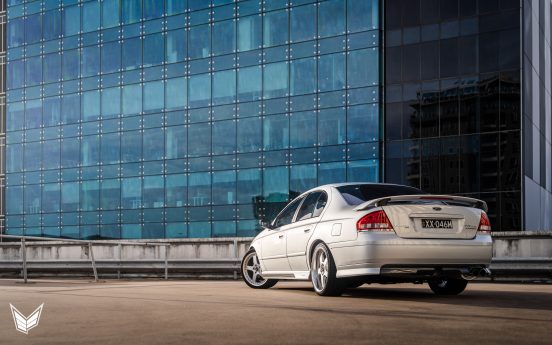 One of the tidiest and best built XR6 Turbos you'll find.
Eric's BF Falcon is a low kilometre example and is packed full of the best brand name parts to create an exhilarating street car.
On an E85 tune this car made well over 400kw and 1000nm at the wheels. It has since been detuned on 98 and is currently running a more conservative 360kw at the rear treads.